< Back to Shop
WEEKLY ROSSO
$75.00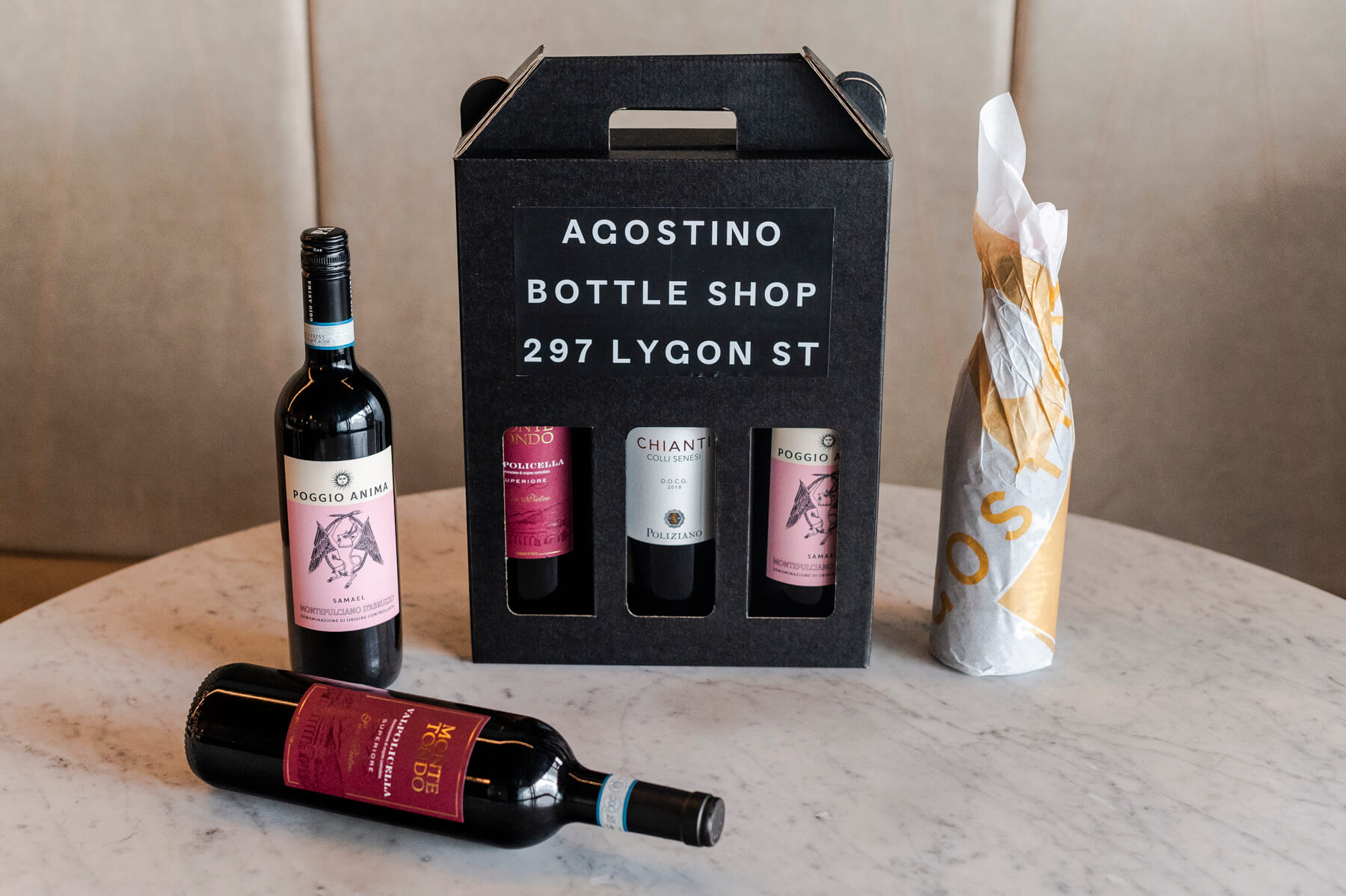 Three handsome reds, the perfect trio to enjoy alongside your weekly fare. A bold Montepulciano, a Valpolicella from central Italy and an elegant take on the classic chianti.
2018 Poggio Anima Montepulciano
2018 Monte Tondo Valpolicella
2018 Poliziano Chianti
Just add some K&G Polpetti with all the trimmings.
Sending the trio as a gift? Leave a message at checkout – we'll write the card.