< Back to Shop
That's Amore Buffalo Mozzarella
$7.90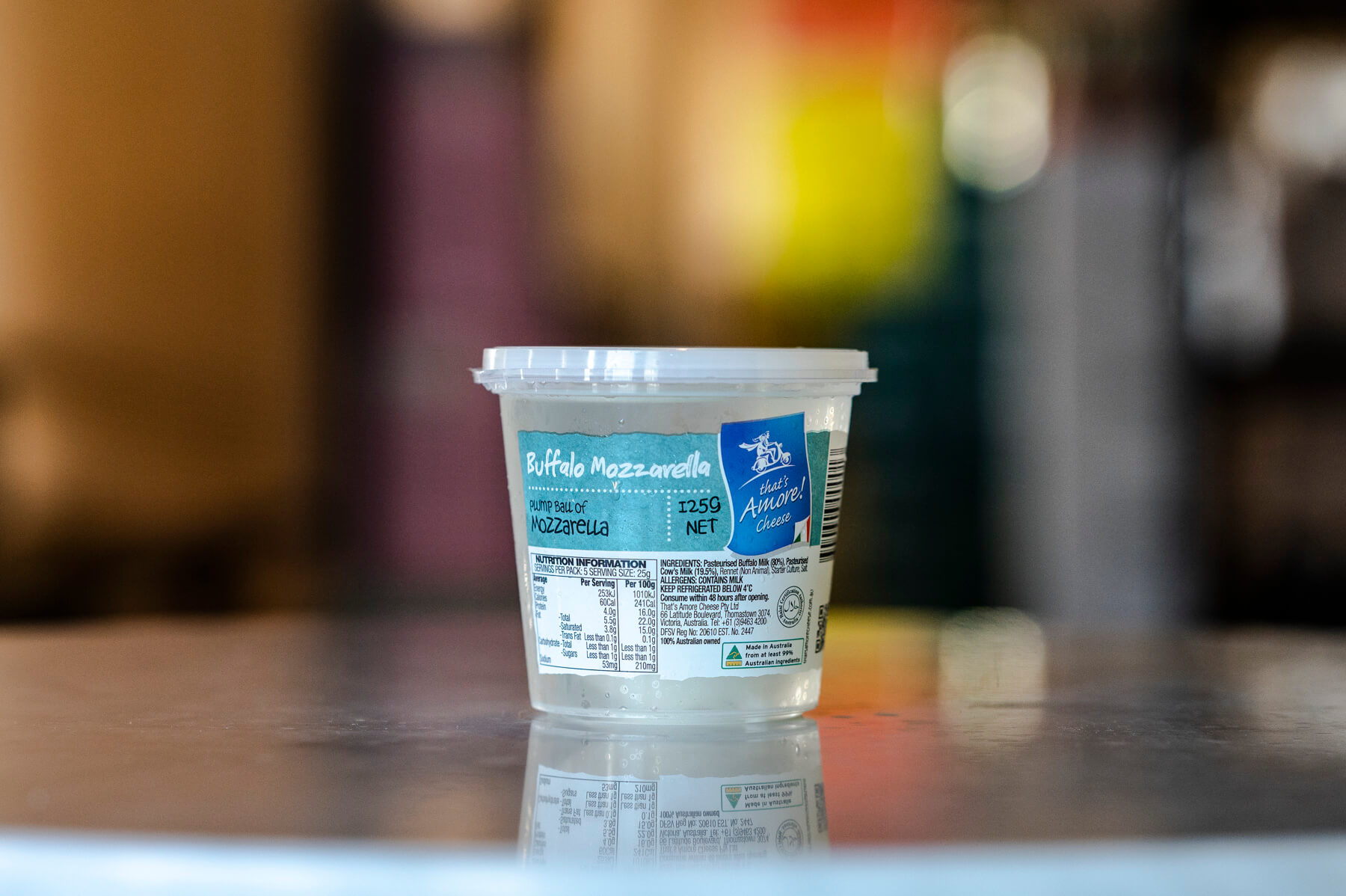 125g tub.
From our friend's at That's Amore. Soft buffalo milk mozzarella, extremely fresh and made the artisanal way.
One of Italy's greatest dairy products, That's Amore Buffalo Mozzarella, is the produced with the highest quality in mind.
Buffalo mozzarella is a fresh, soft, semi-elastic textured cheese made from the milk of buffalo. Its thin delicate skin hides beneath it the filamented layers of finely stretched curd. It has a clean milky lactic flavour with a delicate sweetness.
Buffalo mozzarella loves antipasti dishes, salads, pastas, on pizza or with salumi.
Best eaten fresh, best with tomatoes.