< Back to Shop
Tagliatelle with Sausage Ragu for Four
$65.00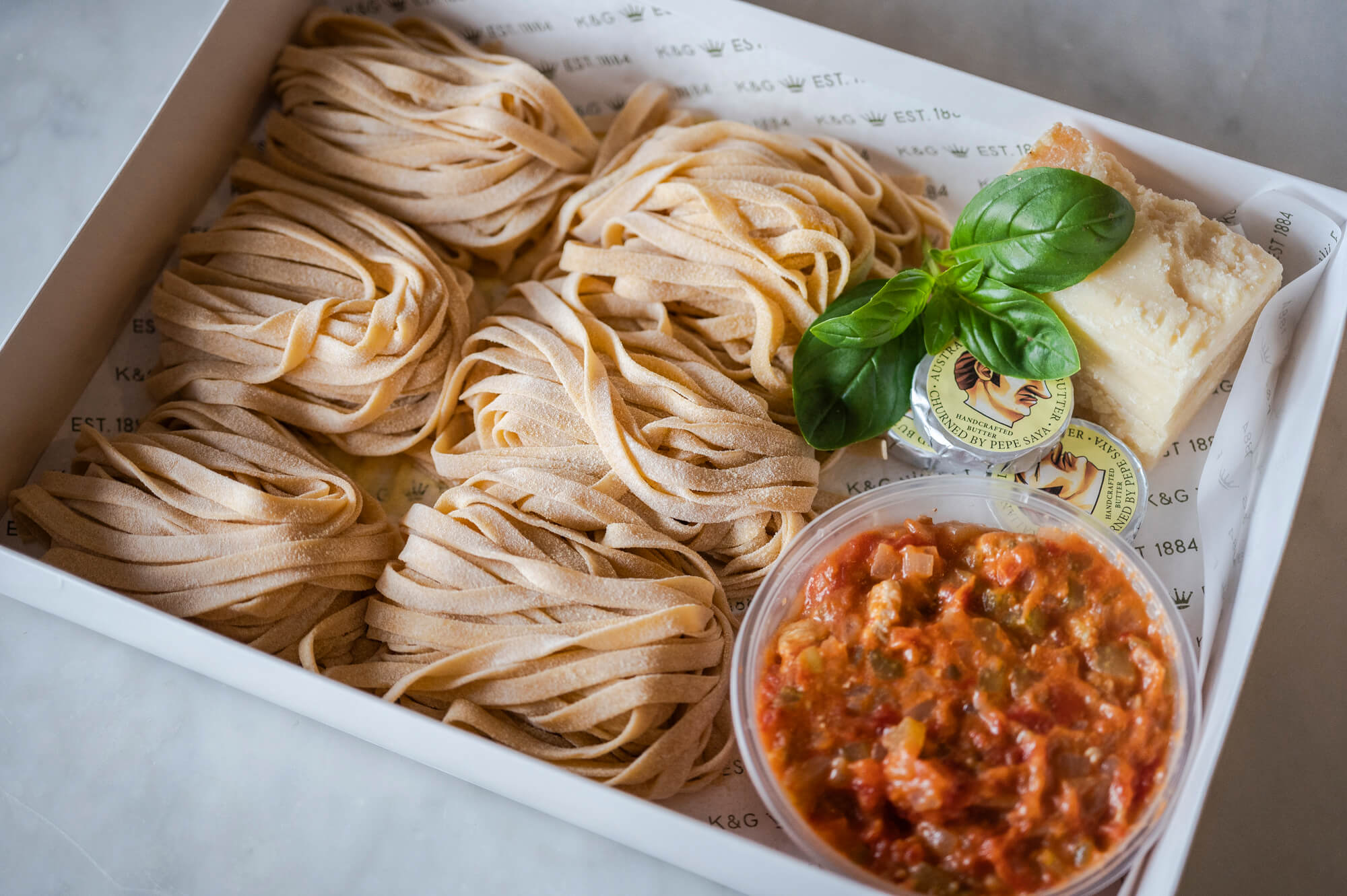 The king of all pasta's, this delicious finish at home Sausage Ragu is perfect for four.
Delivered to your doorstep with simple instructions, make the most of your lockdown by bringing a restaurant favorite to your own kitchen.
Dietary Notes: Contains Egg, Contains Dairy, May contain traces of nuts.
Apologies, but dietaries cannot be catered for at this time.