< Back
K&G TGIF Box
$75.00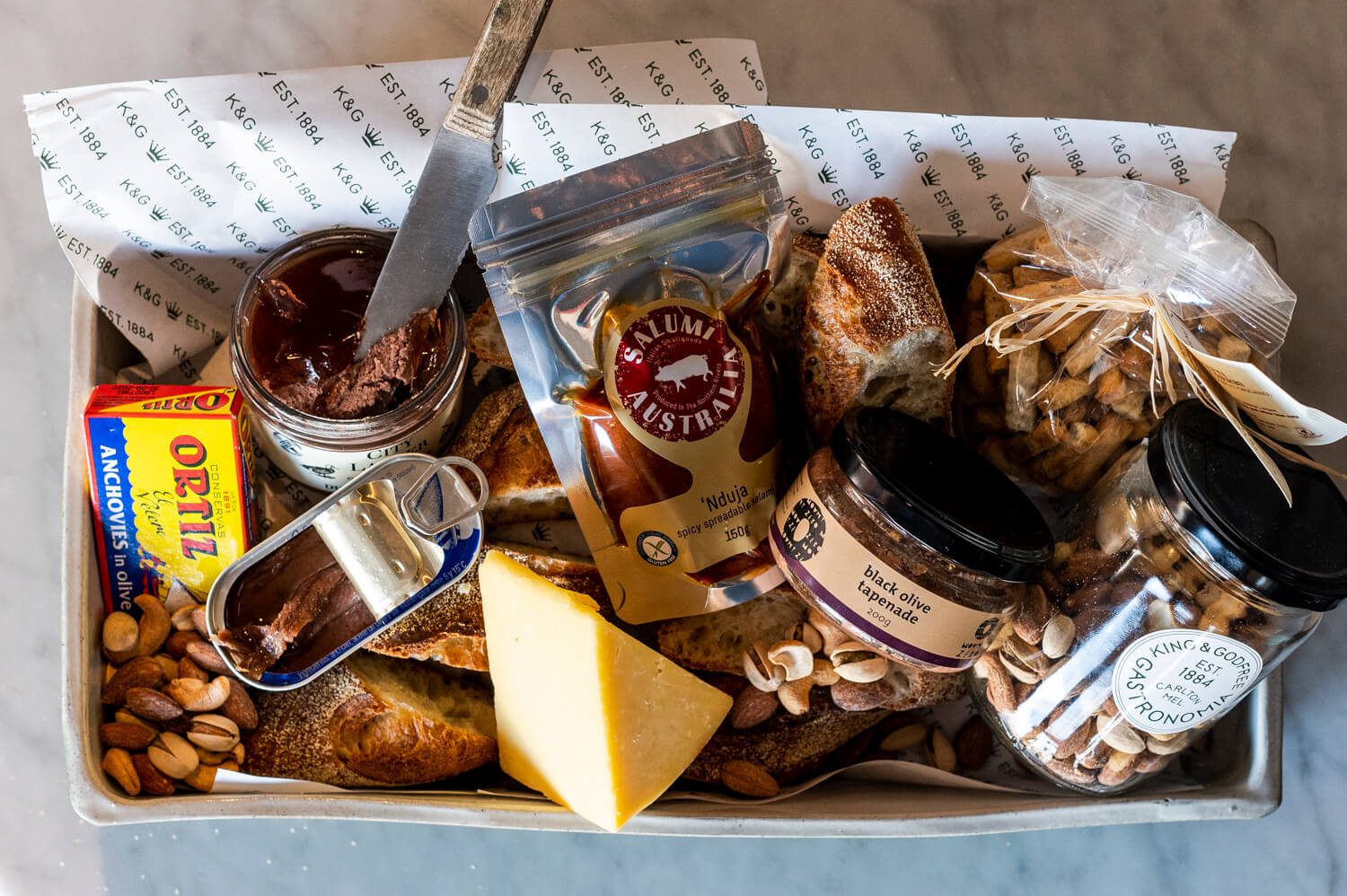 Friday night K&G Style. Boxed and ready to enjoy.
Take one tin of Ortiz, add baguette, grissinetti, a generous wedge of Bay of Fires cheddar. Mount zero olive tapenade, K&G house smoked and salted nuts, City Larder Duck & Cherry Pate and Salumi Australia spreadable Nduja.
Ruthless.
Serves 2-6 comfortably and comes in a lidded box ready to go.