< Back
QUATTRO FORMAGGI
$105.00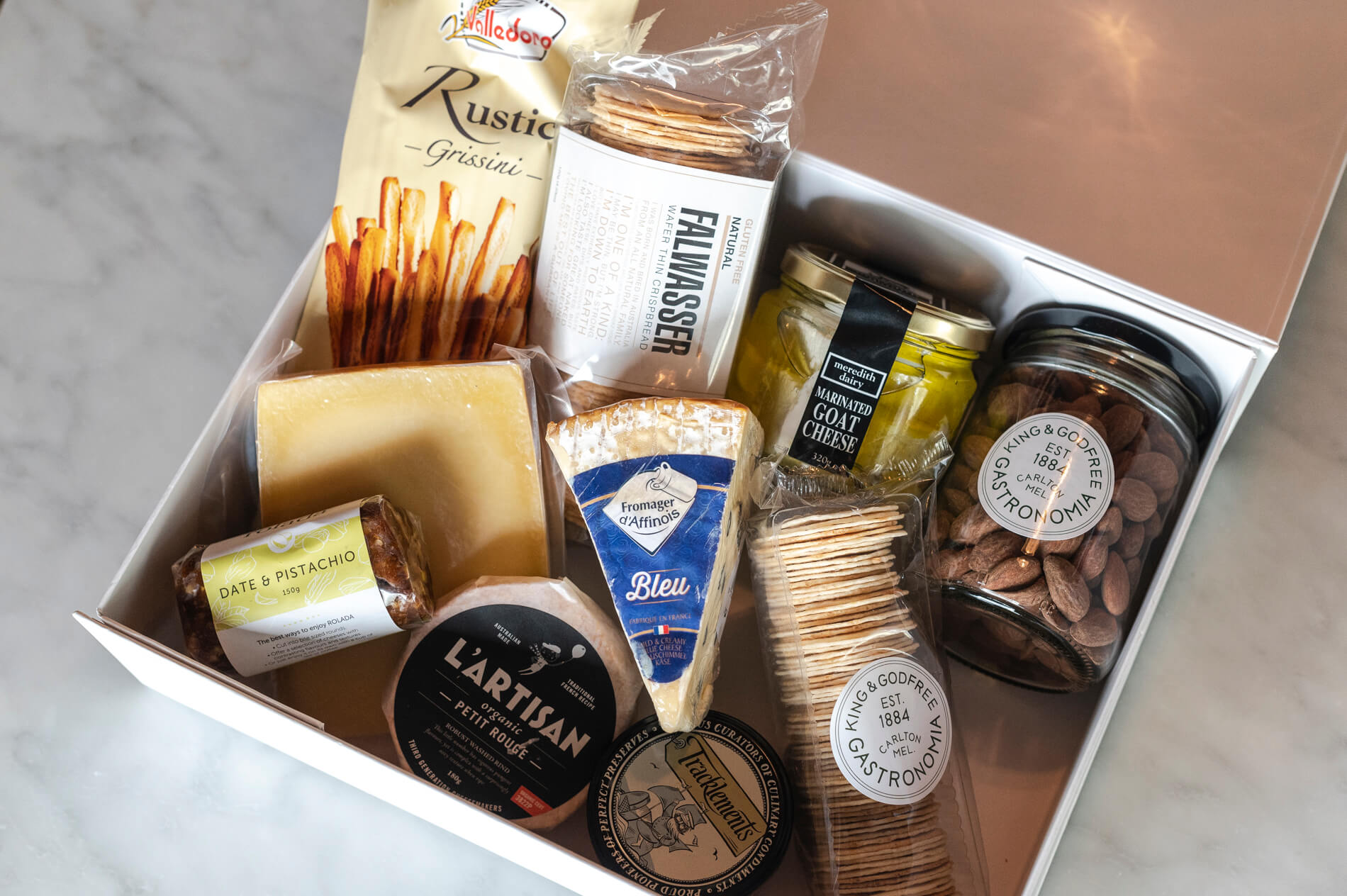 For the dedicated cheese lover, a veritable plethora of the finest formaggi.
What do you get when you cross one blue cheese, one hard, one white and add some meredith goat's cheese for good measure?
A really great Friday night.
Also comes with accompaniments, rolada, grissini, K&G smoked almonds, trackelments fruit cheese and two types of crackers.