< Back to Shop
QUATTRO FORMAGGI BOX
$75.00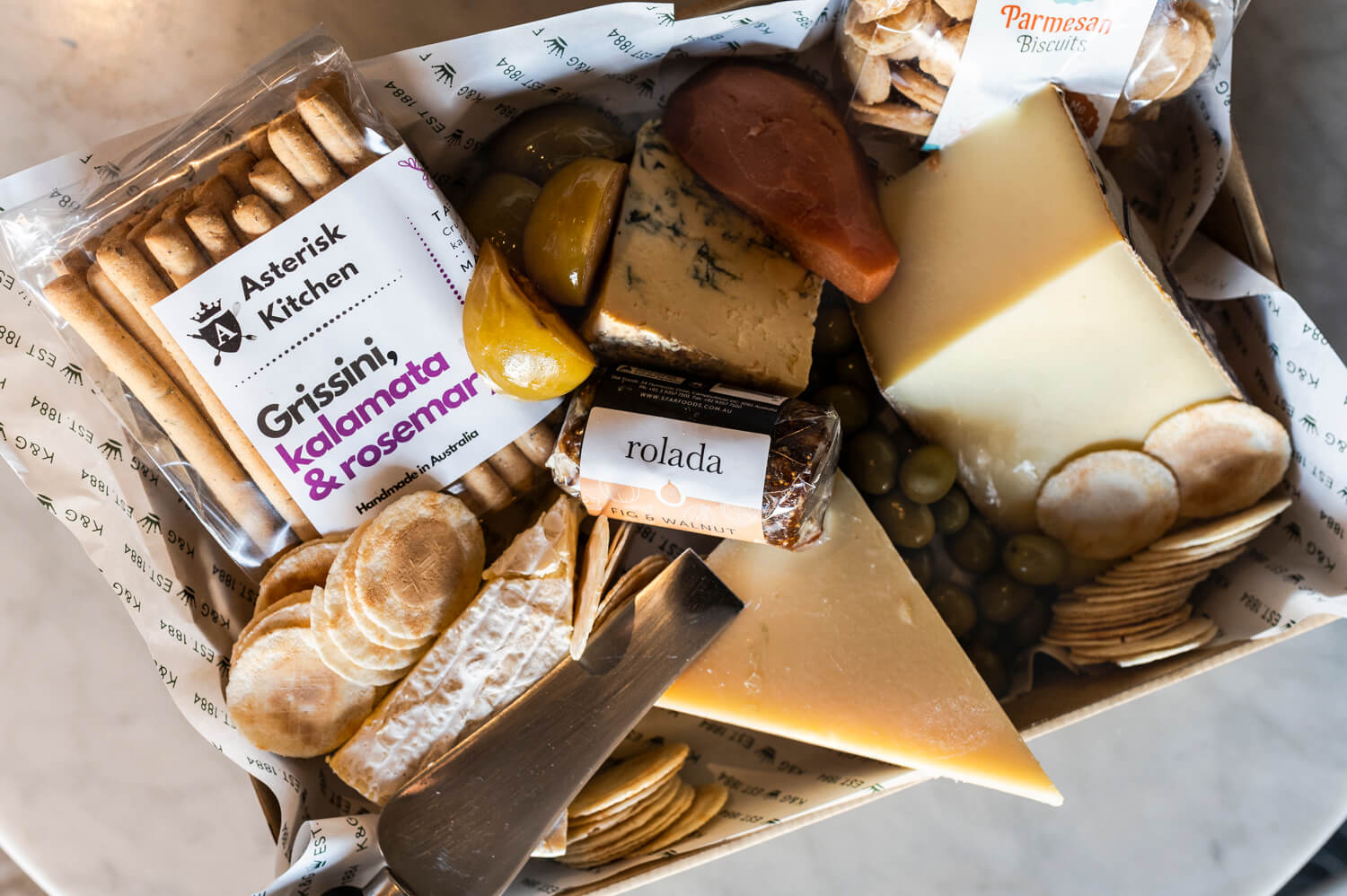 For cheese lovers and vegetarians, meet the K&G ultimate cheese selection.
1 hard, 1 soft, 1 blue, 1 Italian. Grissini, K&G water crackers, poached quince, pickled green tomatoes, olives, parmesan crackers & a roll of fig & walnut rolada.
For weekends and wine. Serves 2-6 depending on your love of cheese.
Delivered in a lidded box, ready to go.