< Back to Shop
PICNIC TIME BOX VEGO
$65.00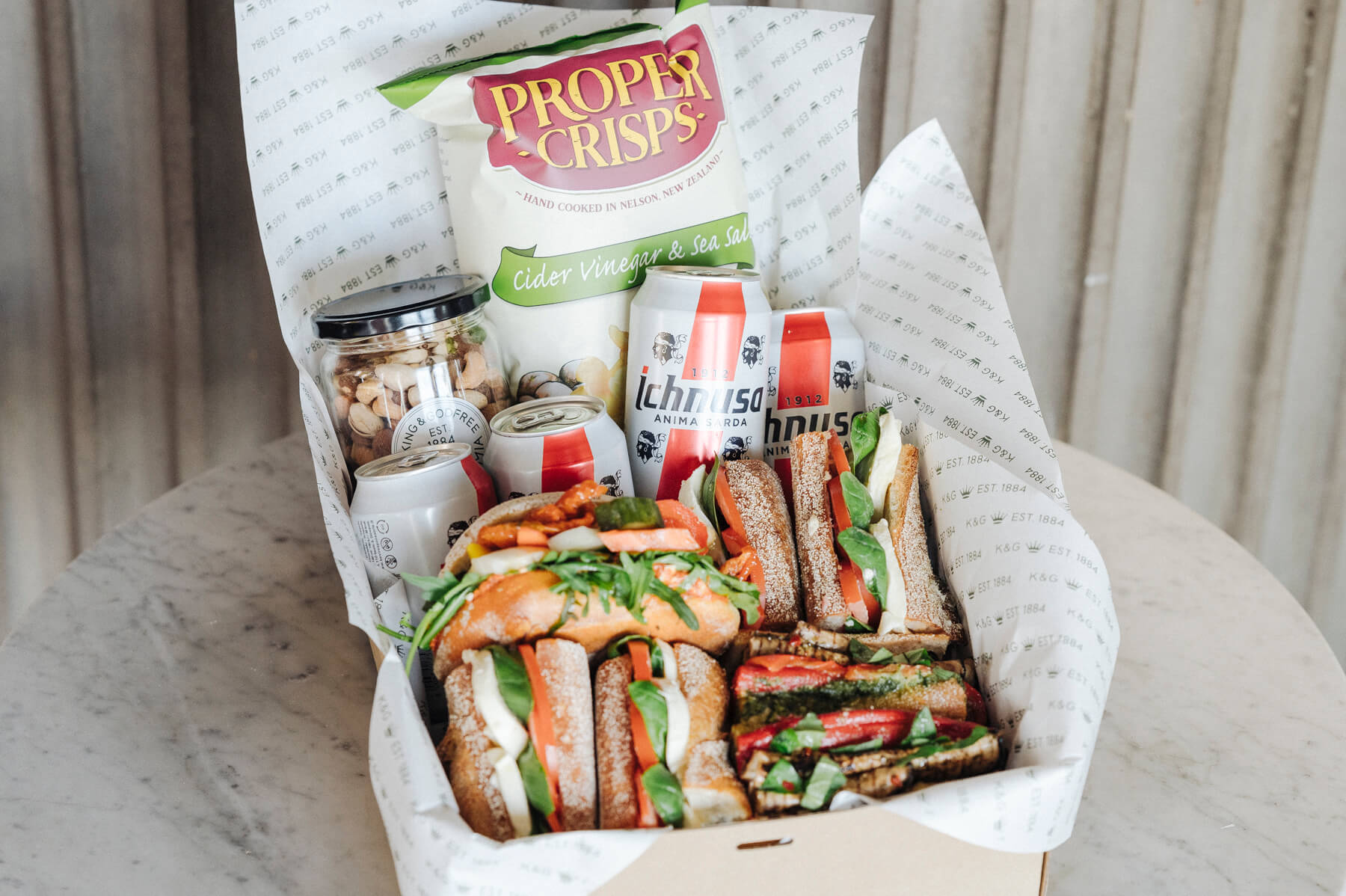 AVAILABLE FOR PICK UP ONLY
The perfect vegetarian/vegan picnic lunch for 4 people – 3 mixed baguettes and a ciabatta roll filled with the finest Italian fillings.
2 x Tomato, fior di latte and basil
1 x Grilled eggplant, roast capsicum, fresh basil & green pesto
1 x Chilli pesto, giardinera, sundried tomatoes & rocket
Complete with K&G mixed salted nuts, a packet of Proper Crisps & 4 ice cold Ichnusa to complete the party.
Everything included is also available in our deli & Espresso Bar – Need a picnic for 2?
Pop past and grab a selection.