< Back to Shop
K&G TUTTI FRESH BOX
$50.00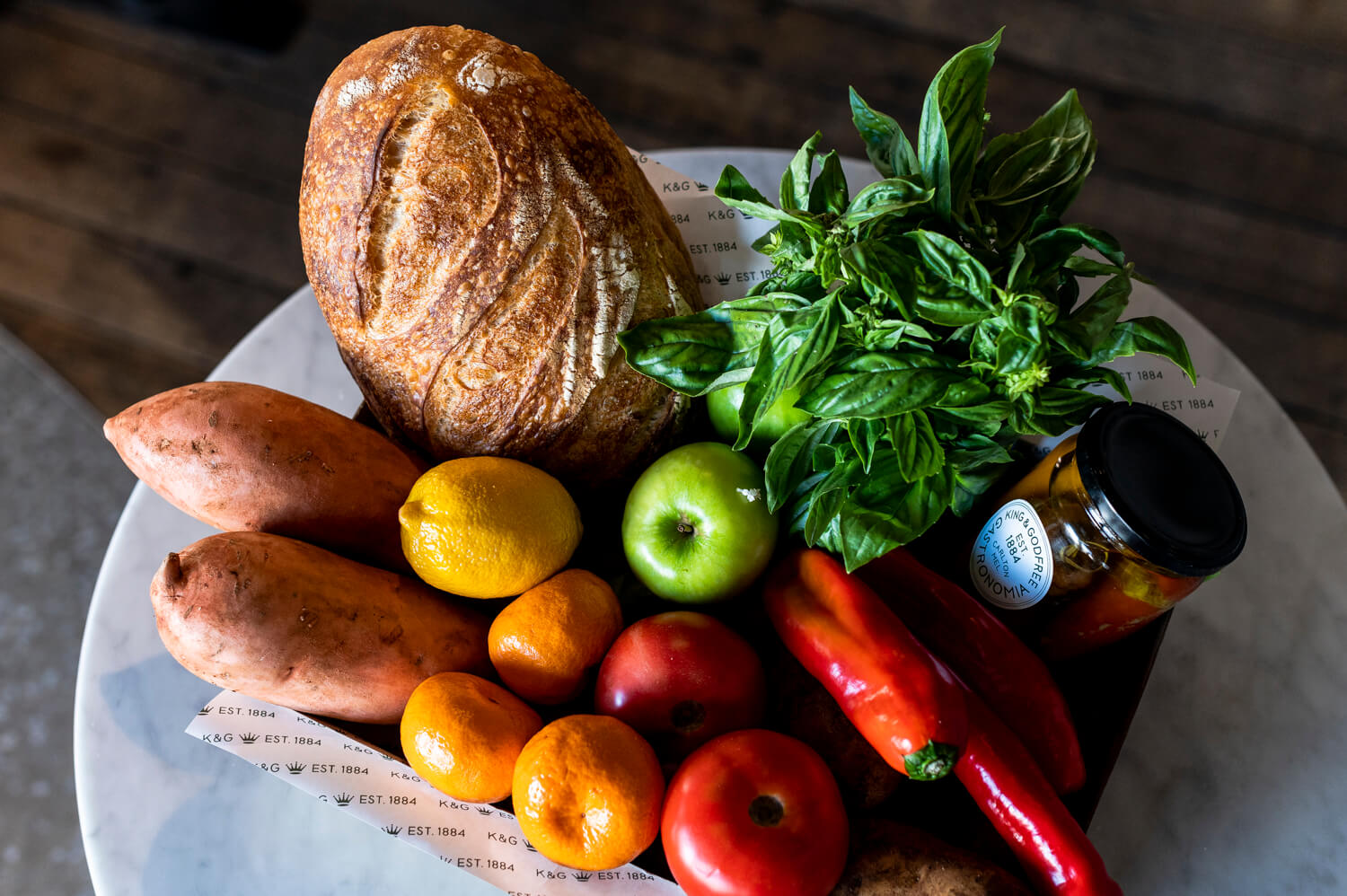 K&G Daily Fresh Produce Box.
Includes a fresh loaf of bread from our friends at Woodfrog Bakery, 4 types of veggies, 2 types of fruit, a bunch of herbs and a jar of K&G house made seasonal pickles.
The fruit and veg will change with the seasons so we can't tell you exactly what you'll get. What we can do is pick the best produce that comes in each day and deliver it to your door.