< Back to Shop
K&G DOLCI BOX SML
$50.00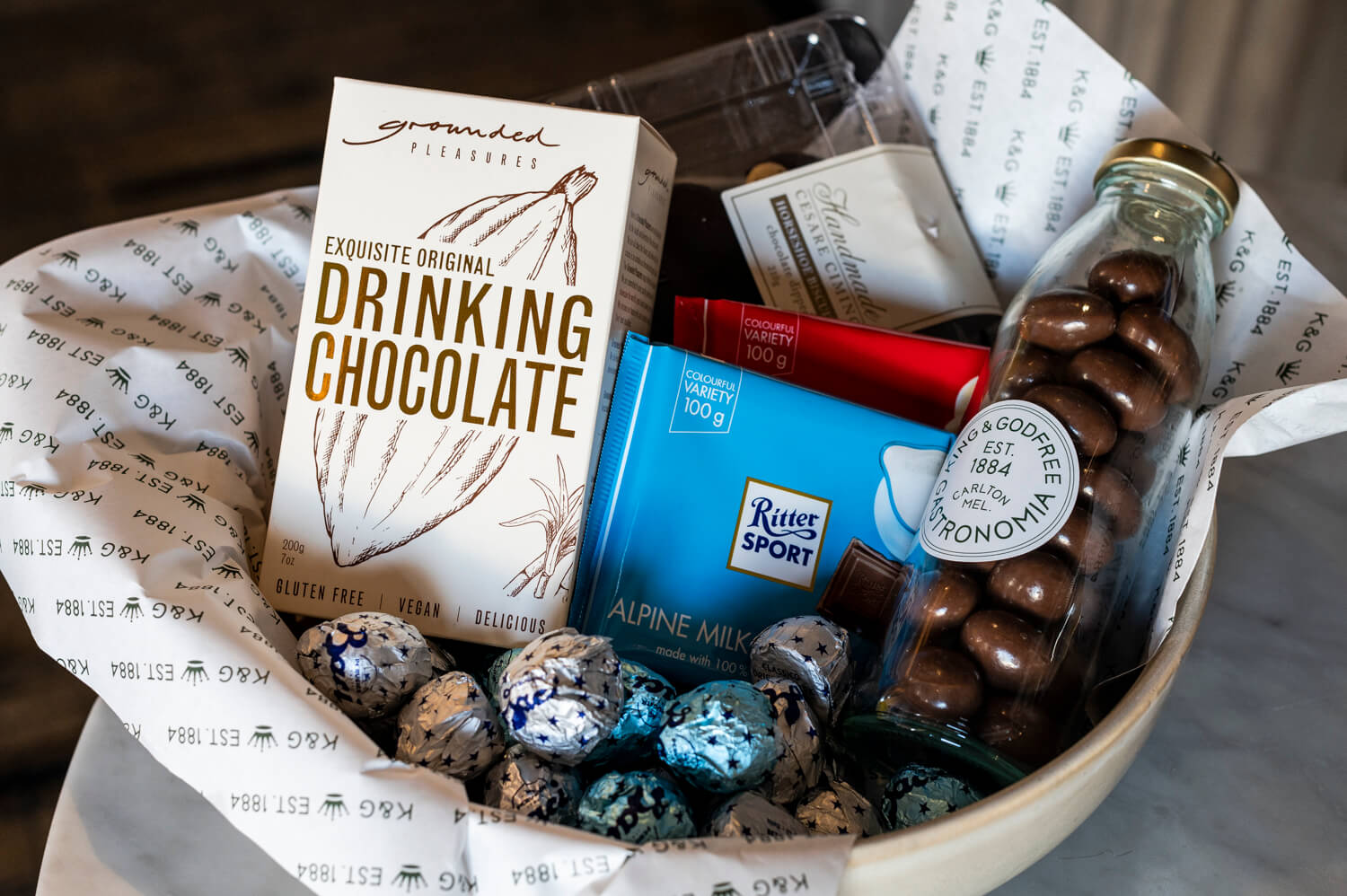 For K&G fans with a sweet tooth. A selection of our favourite sweet treats from across our range.
Cos we've been keeping Carlton mums happy since 1884 and we reckon we're pretty good at it.
Includes: Grounded pleasures drinking choclate, Handmade Cesare biscuits, 2 x Ritter Sport chocolate bars, K&G chocolate covered almonds and a bunch of baci kisses.
Delivered in a lidded box, ready to enjoy.