< Back to Shop
Honey Fingers x Maker & Monger Cheese and Honey Picnic Box
$110.00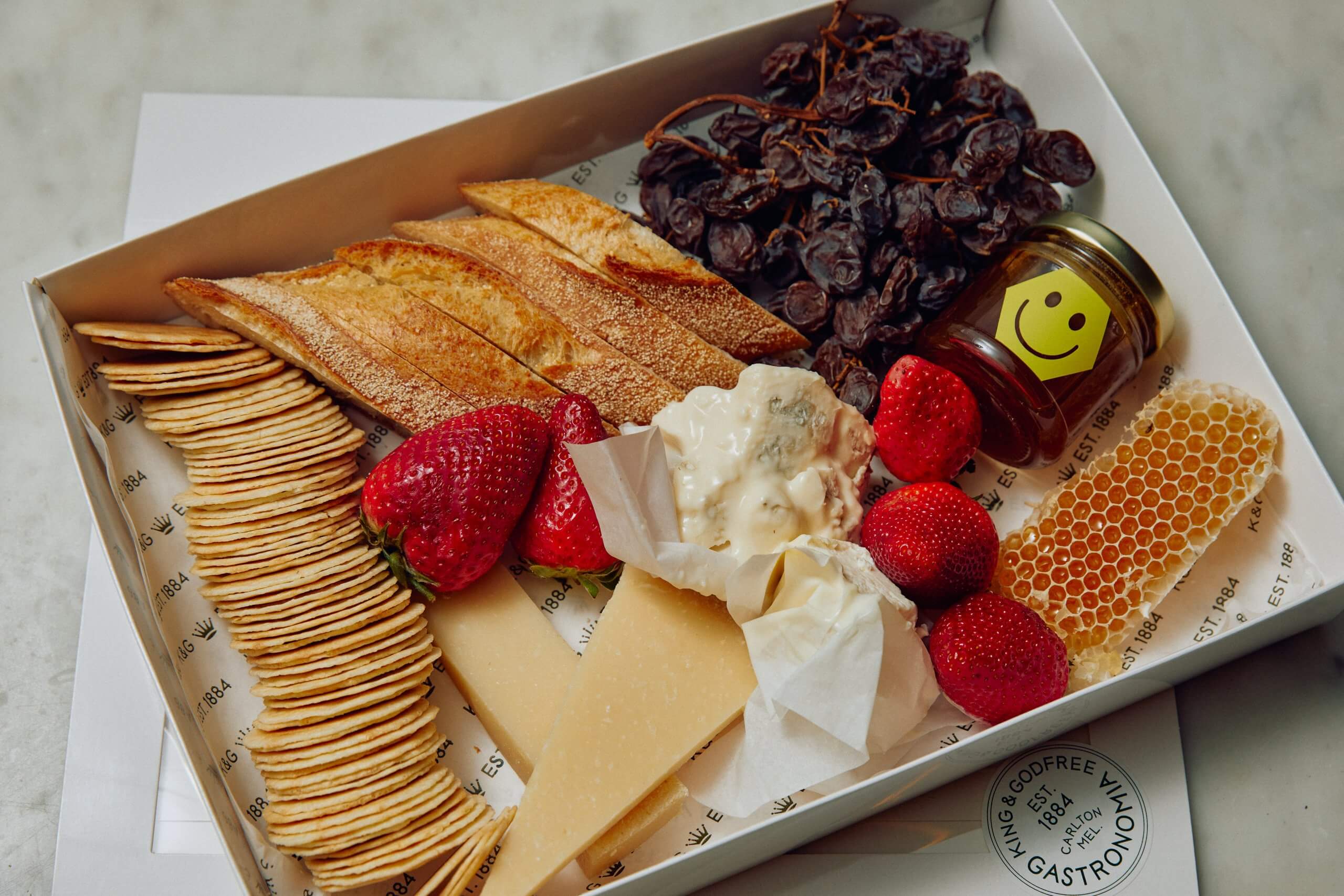 We've joined forces with our good friends premier cheesemonger Anthony Femia of Maker & Monger and urban beekeeper Nic Dowse of Honey Fingers, to curate an indulgent cheese and honey picnic box.
Featured in the box includes a combination of Italian inspired cheeses (Lat Tur, Pecorino Calcagno by Casa Madaio, Giorgio Cravero Pramigiano Reggiano and Gorgonzola Dolce), perfectly paired with 100 grams of Honey Fingers' 'Fitzroy in Winter' Dark Honey and a chunk of fresh honeycomb. All to be enjoyed with sliced baguette, K&G water crackers, fresh strawberries and muscatels.
Available for a limited time only.
45 in stock