< Back to Shop
Corzetti, Rabbit & Marjoram for four
$68.00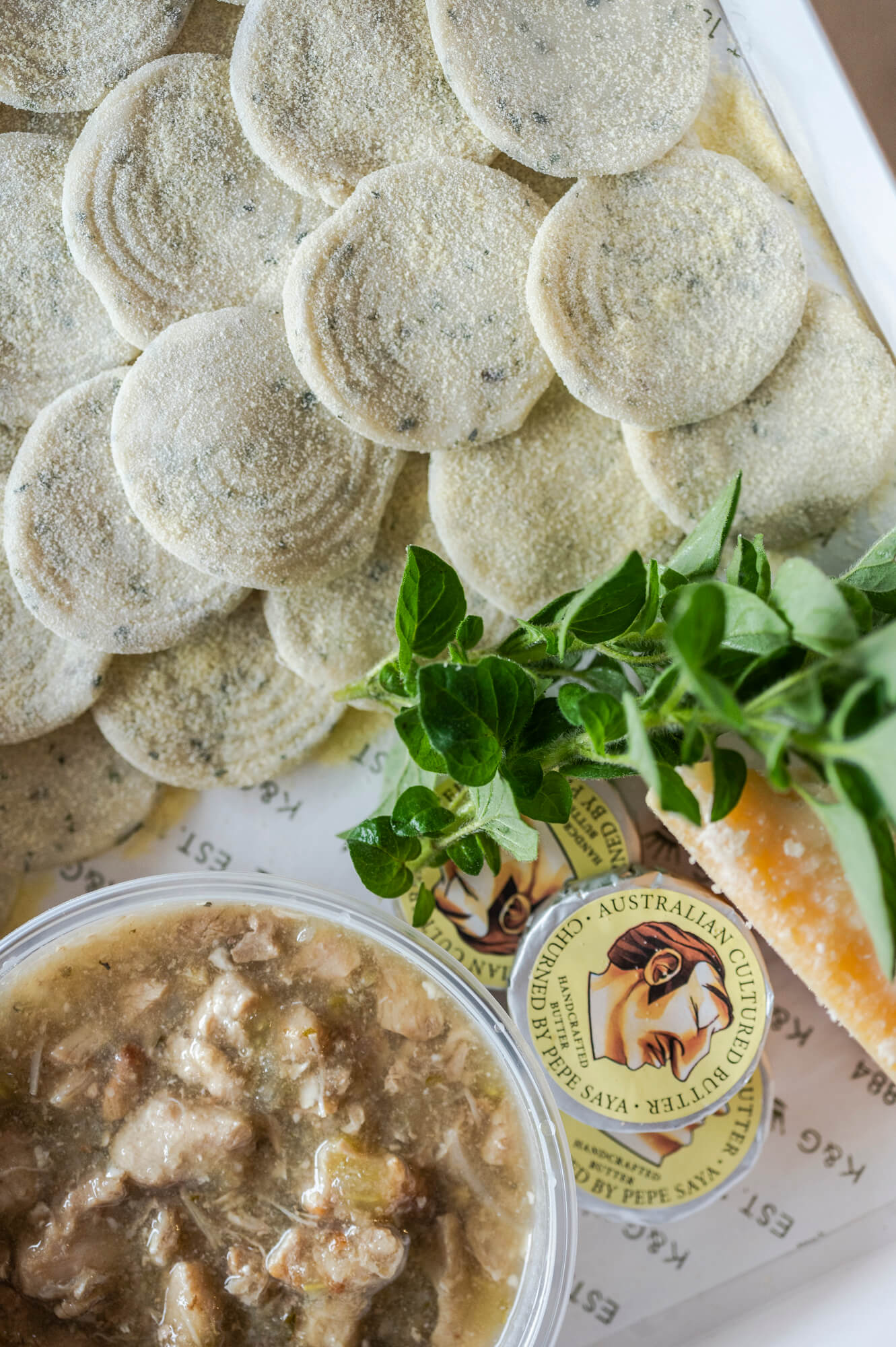 Corzetti, a typical pasta from Liguria in northern Italy, is made from tipo '00' flour, white wine and marjoram then rolled out, cut into circles and stamped with a special Corzetti stamp. The pasta is served with ragu made from rabbits from Mornington Peninsula and parmesan.
A finish at home pack for four. Enjoy the comfort of restaurant quality pasta cooked in your own kitchen.
Apologies, but dietaries cannot be catered for at this time.
Dietary Notes: Contains Dairy, May contain traces of nuts