< Back
Champagne Race Day Package
$180.00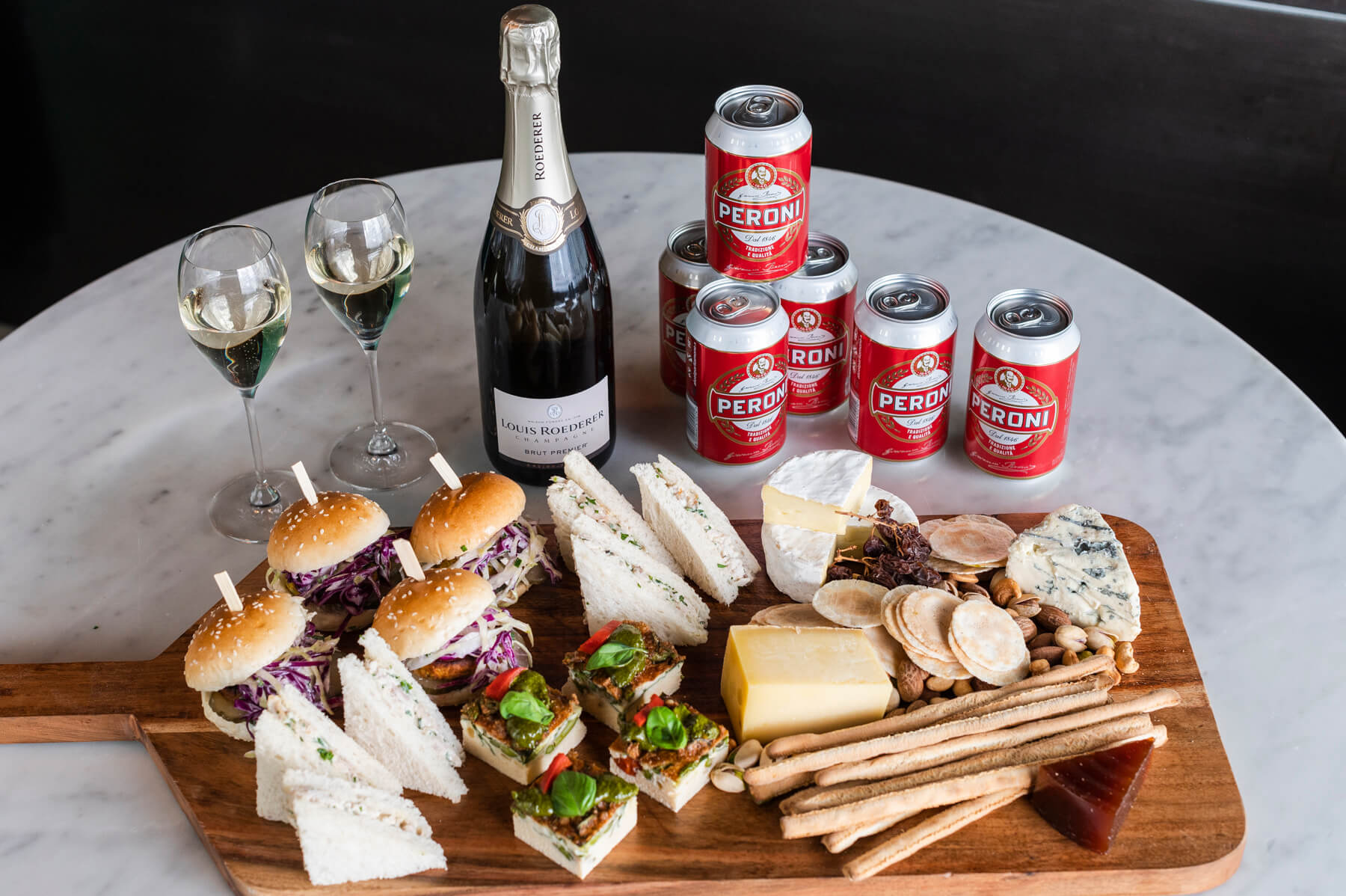 AVAILABLE ALL SATURDAY'S IN OCTOBER
AND MELBOURNE CUP DAY TUESDAY 3rd NOVEMBER
Enjoy the races in style with a Champagne race day package for 2.
Start with a few canapes, classic race day chicken sandwiches, white rolls with chickpea fritters, pickles and slaw and Italian frittata with roast vegetables and green pesto.
Everything delivered boxed and a cheese board for 2, including a soft, a blue and a hard cheese, grissini, lashings of fruit paste, K&G mixed nuts and water crackers.
Celebrate your winnings with a bottle of Louis Roederer and 6 Peronis to keep the party going.
All delivered to your door before the race starts. Good luck!