Sorry, this product cannot be purchased.
< Back to Shop
BOX OF 16 x RUMMO PENNE
$55.00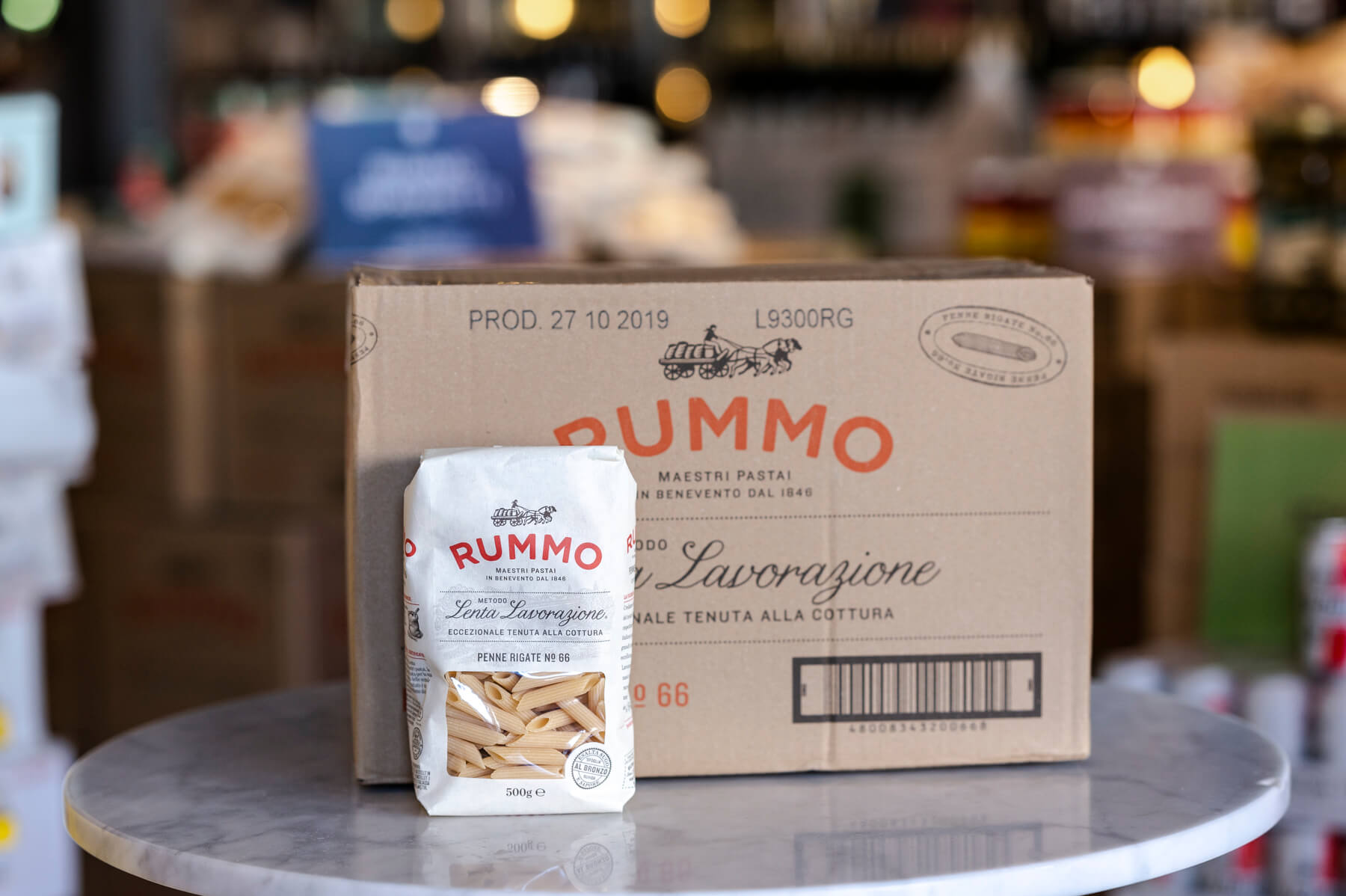 Box of 16 x 500g Rummo Penne
Since 1884 Rummo has specialised in authentic, bronze died pasta produced in Benevento Italy. Extrusion of the pasta with special bronze dies give it a rough, sauce-absorbing surface elevating your next pasta experience. Even today, Rummo still tests pasta from each lot by cooking and tasting to ensure the finest quality product.
Best served with Mattheo's K&G Napoli and fresh parmesan.