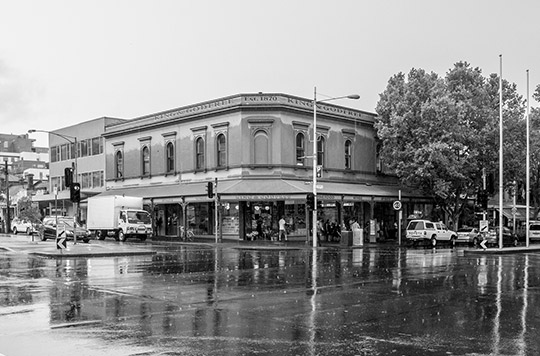 Welcome to our journal.
Exciting changes are afoot at King & Godfree and we want to keep you up to date about the transformation happening to our much loved grocery store. Over the next few months we'll be documenting those changes here, taking you behind the scenes so you can see what's been happening with the renovation. We'll share stories about King & Godfree's history and talk to our team of architects, designers, chefs and other collaborators who'll give you a taste of what to expect when we reopen.
King & Godfree has been operating as a grocery store since 1884 and has been in our family since 1955. Our grandfather, Carlo Valmorbida was one of Lygon Street's Italian food pioneers, helping to introduce the likes of parmesan cheese, olive oil and pasta to the wider Australian community.
Inspired by our heritage we're continuing our nonno's legacy by transforming one of Australia's oldest grocery stores into a vibrant new precinct where locals can experience the best of Italian food, wine and culture, from catching up for coffee or a meal to shopping for delicious deli items and wine.
It's an exciting time for us and we want to share it with you. Stay tuned and join us on the ride.