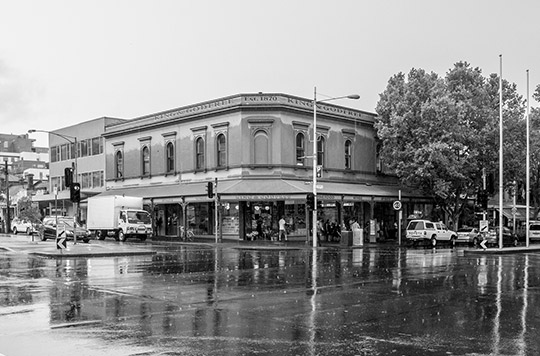 Welcome to our journal. There are some exciting changes underway at King & Godfree and we want to keep you updated on our development journey. For the next few months we'll be documenting the transformation of one of Australia's most loved grocery stores as we take you behind the scenes during construction, share the stories that brought us here, talk to our development team of leading architects, designers, chefs and collaborators, and give you a taste of what to expect when we reopen.
At King & Godfree we have a family tradition dating back to 1884 of bringing Italian food and culture to the Carlton community. In that year, Edwin King and George Godfree bought a grocer shop on the corner of Lygon and Faraday Streets. Carlton wasn't always Little Italy – at the end of the 19th century the grocer largely catered to Carlton's kosher Jewish population.
Carlo Valmorbida bought King & Godfree in 1955 soon after emigrating from Italy, and it has stayed in the family ever since. It became a hub of refined taste and continental goods – and the whole neighborhood was welcome. You could find fresh pasta, cheese, wine, olive oil, tomato paste – everything you needed for a true Italian kitchen.
Inspired by our heritage we are continuing the legacy of our grandfather, taking one of Australia's oldest grocery stores and creating a vibrant new precinct where locals can experience the best that Italian food and wine has to offer.
We're building a new culinary precinct for the 'new' Carlton with the opportunity to experience different parts of Italian culture – from catching up over coffee, to grabbing delicious deli items to take home, and marking a special occasion with a meal and wine.
The journey is going to be an exciting one, so we want to share it, like the food that will follow, with you.